One. Working principle of hydrogen peroxide sterilizer
The remnoval and disinfection process is completed by diffusing nano-micron droplets on the areas requiring
nucleic acid aerosol removal and disinfection. When the average diameter of the droplet is less than
10 microns, the nano-micron droplets ejected can be said to be "dry" ;small droplets will bounce off the
wall and will not break and adhere to make the surface wet. All the characteristics are to meet the
demand of difusing disinfectants effectively into special areas where are usually difficult to reach in the
form of nano-micron liquid beads.

Two. Features of hydrogen peroxide sterilizer
1. Nano-micron liquid beads are in irregular motion and suspended for a long time(Brown motion principle);
2. Nano-micron liquid beads will not aggregate together to produce larger droplets;
3. Nano-micron liquid beads will rebound after contacting with object surface, and will not break to make the
surface wet.
Therefore, these properies of nano-micron liquid beads make it easier to reach places that are difficult to
disinfect with traditional disinfection methods.

Three. Technical Data Model: NC1001, NC1002
1 . Removal of aerosol DNA I RNA in the air, the removal efficiency reaches more than 99%.
2. No need for air compressor to avoid huge noise.
3. The product adopts a specially designed industrial-grade dispersion system, the diameter of nano-micron
liquid beads is ≤5μm.
4. Equipped with HEPA high-efficiency filter to remove residual viruses, bacteria, DNA, RNA and residual
reagents effectively in the air.
5. Pollution removal range: bacteria, viruses and other microorganisms, aerosol DNA I RNA, formaldehyde,
benzene, hydrogen sulfide and other harmful gases.
6. Space disinfection purpose, low concentration of hydrogen peroxide (≤8%) can achieve 99.9% killing
effect of bacteria.
7. The reagent usage is small, only 6-10ml/m3, the material compatibility is good, no residue, no corrosion.
8. Four air outlets, disinfection without blind angle.
9. The production enterprise has the ISO13485 quality management system certificate.
10.The production enterprise passed the German TUV Rheinland certification.
11. The product has the functions of delayed start, wireless remote control, data recording etc.
12. Turbo-driven nano-micron liquid beads, up to 25m3/min.

Four. After-sales service:
Our nucleic acid detection R&D lab team has more than ten years of experience in the industry and provides powerful after-sales support.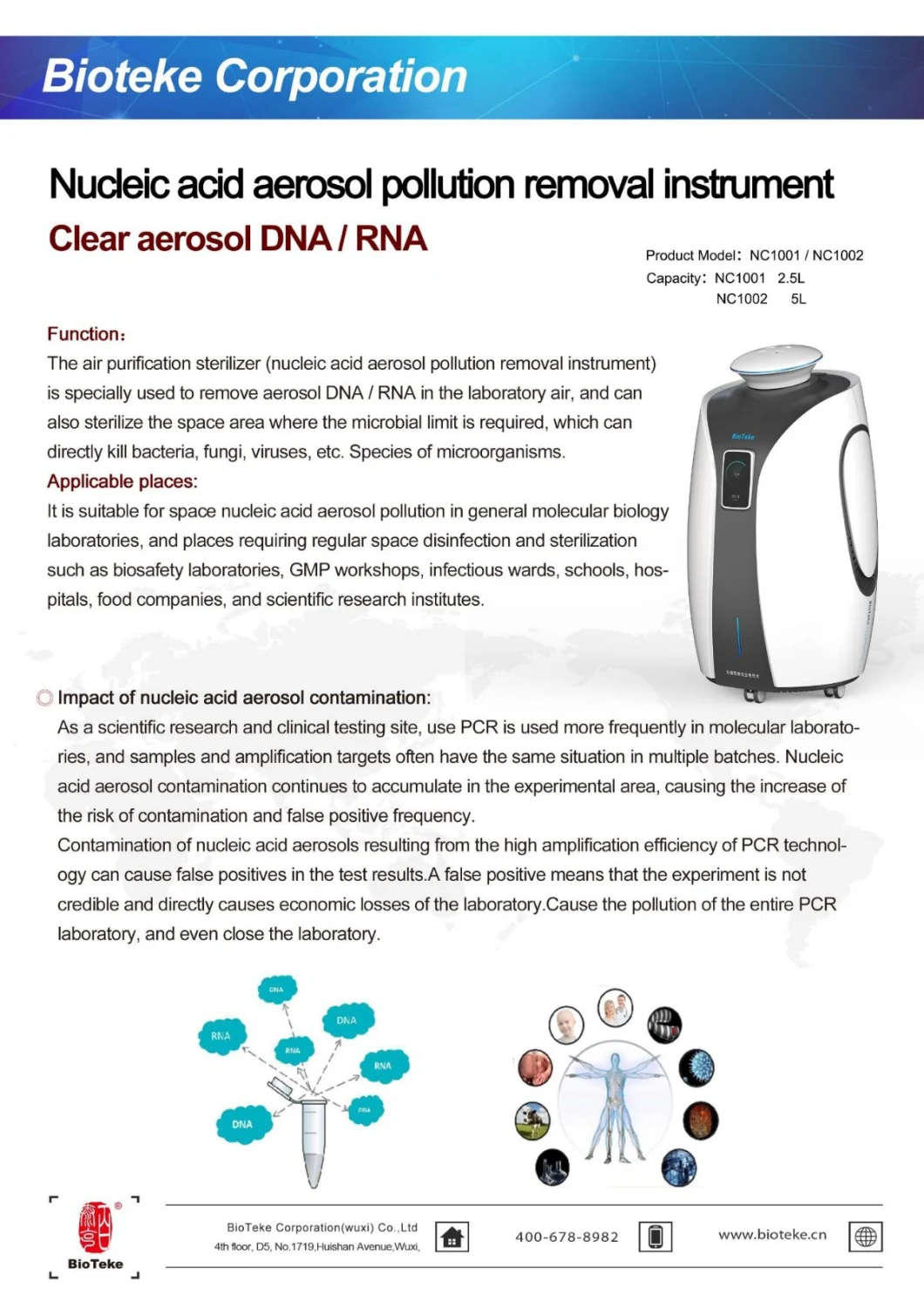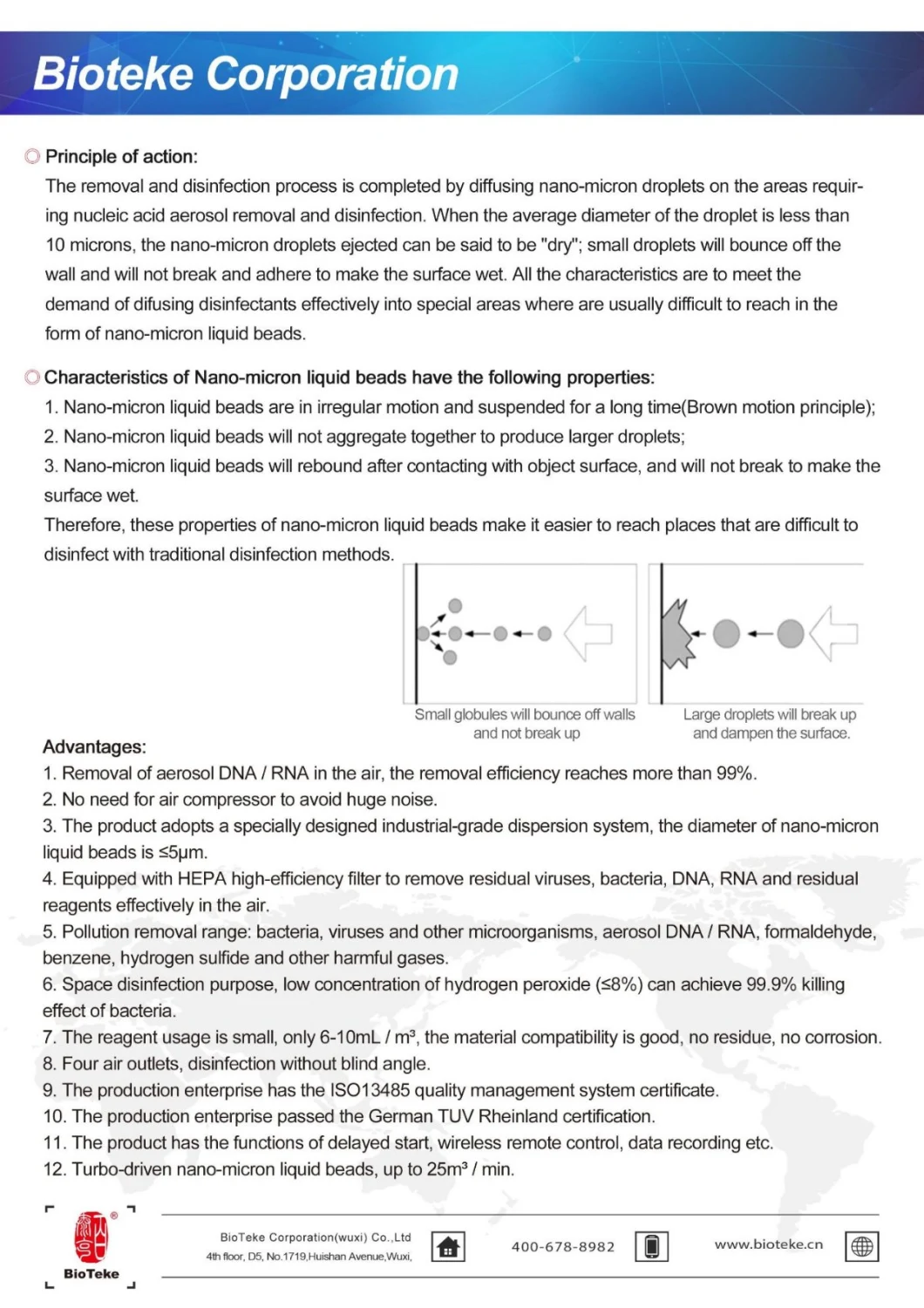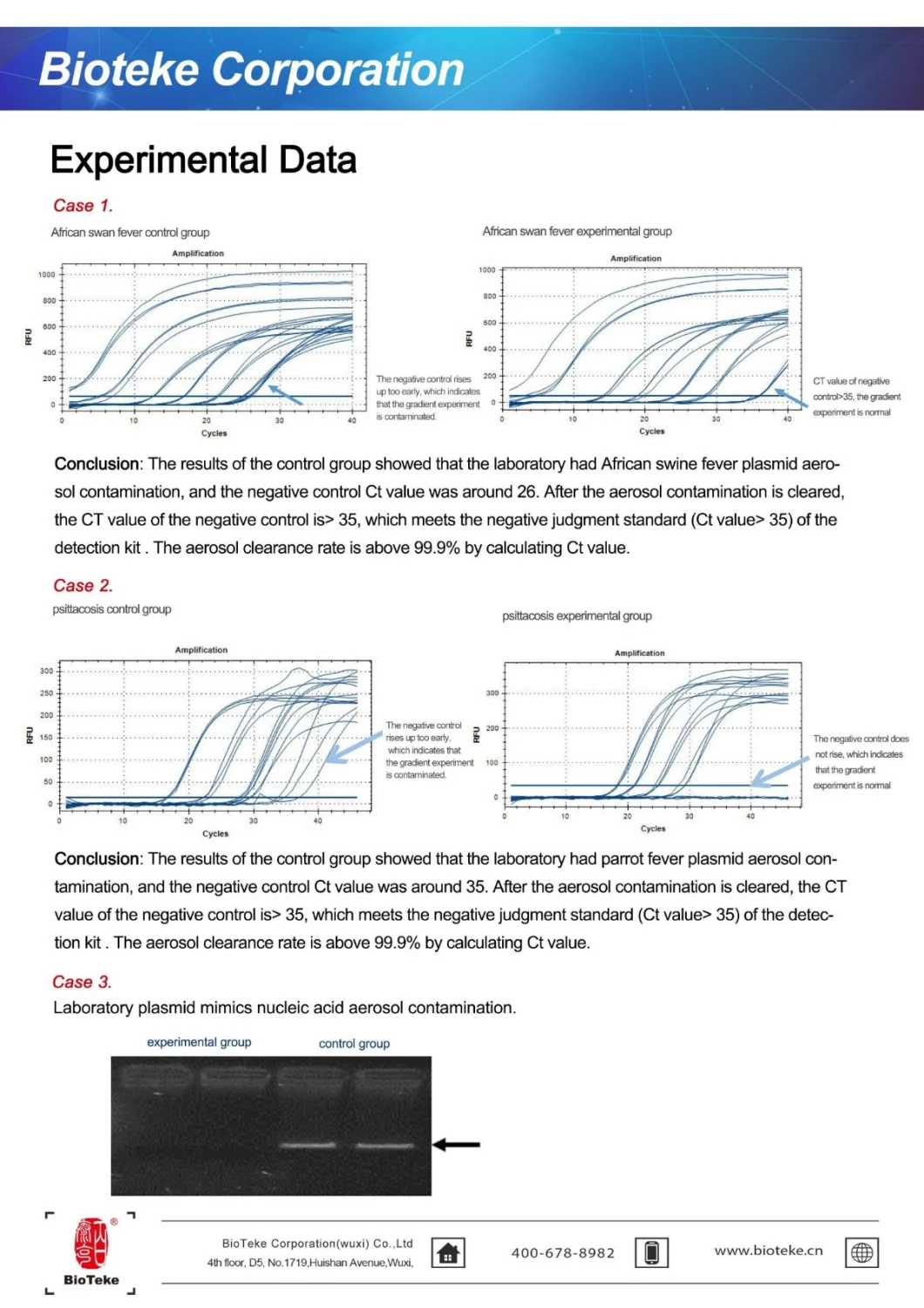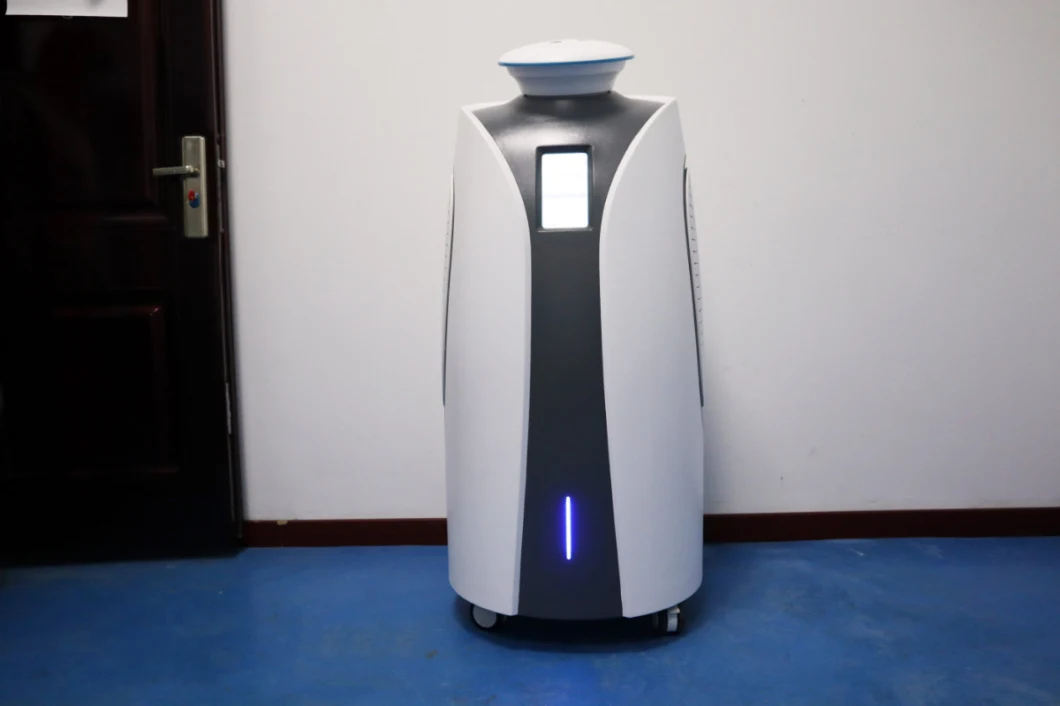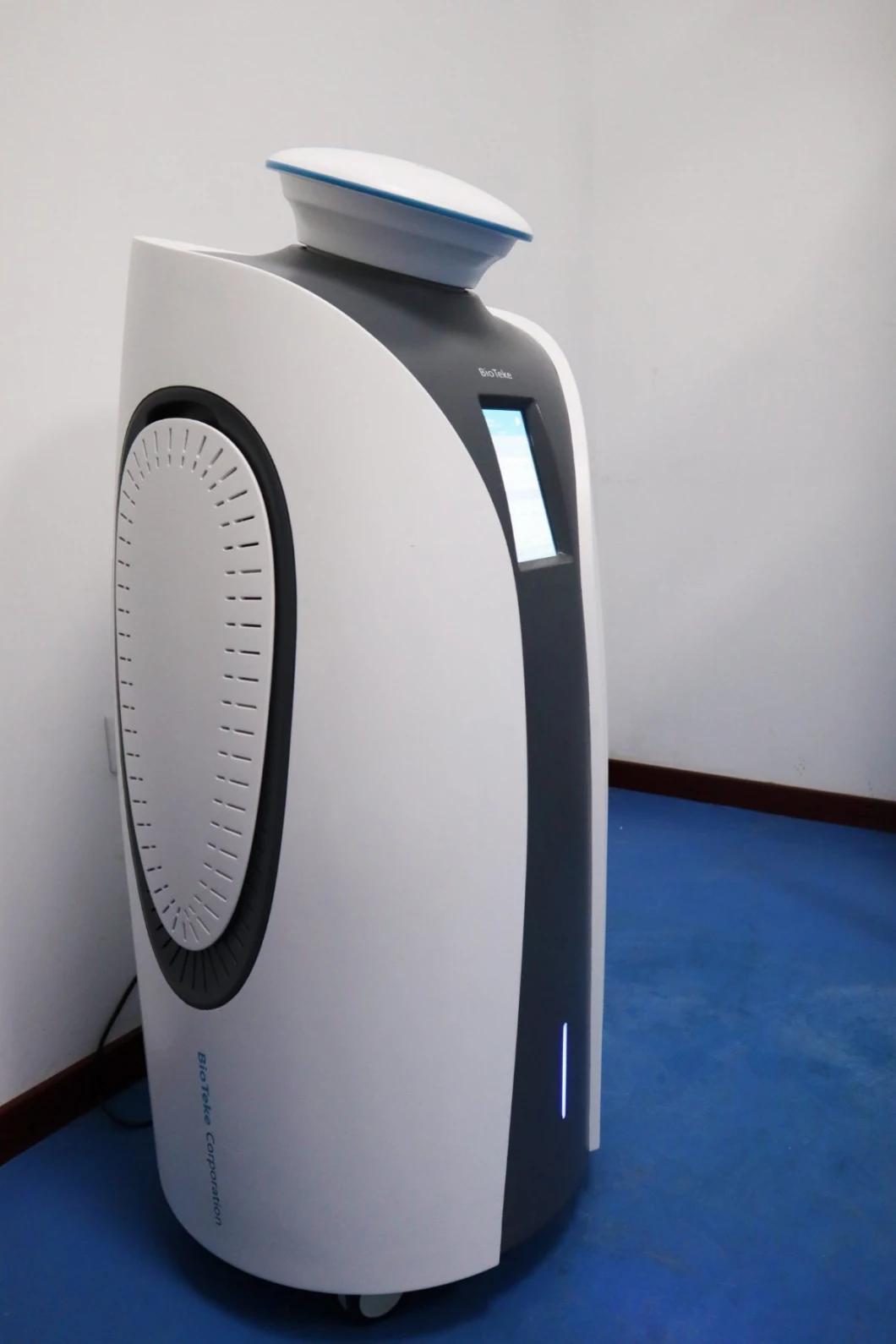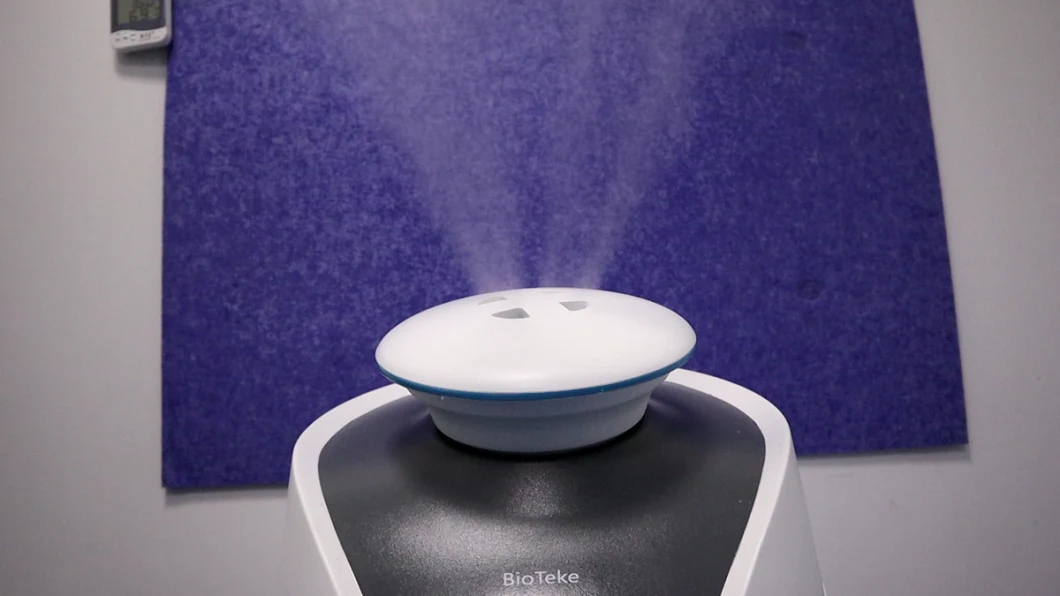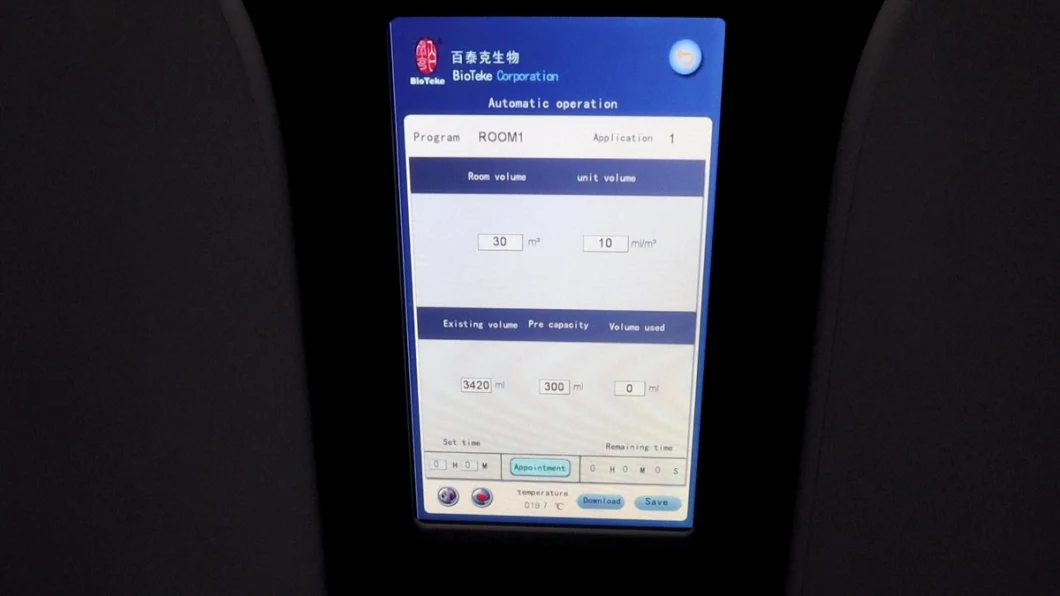 CMA Testing Report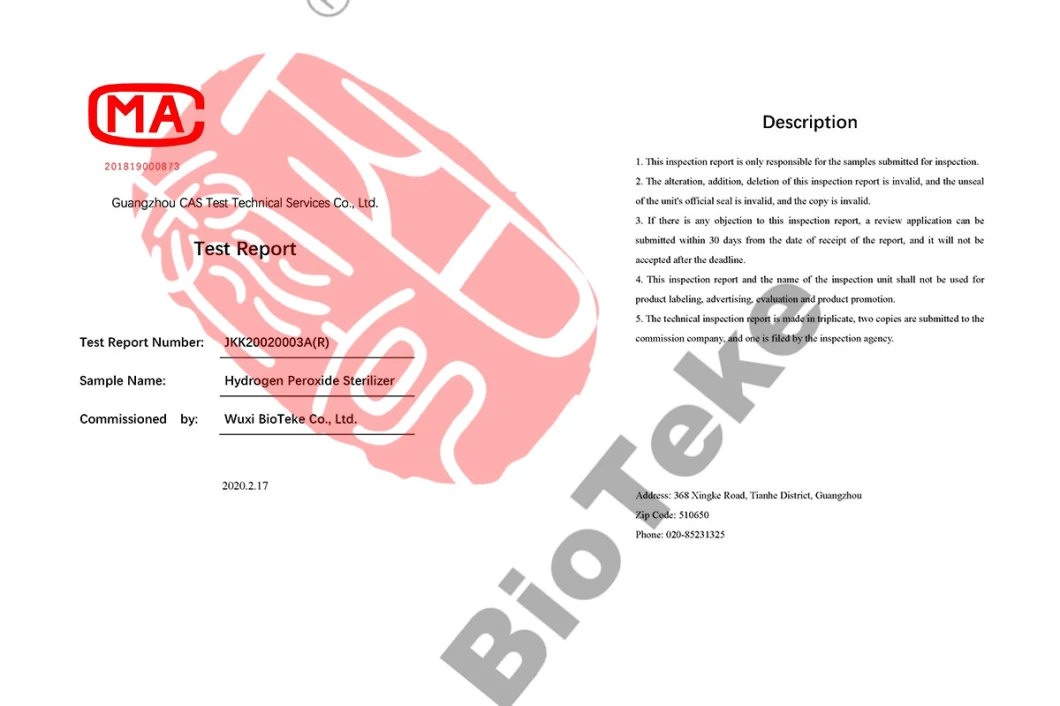 CE certificate