Product Description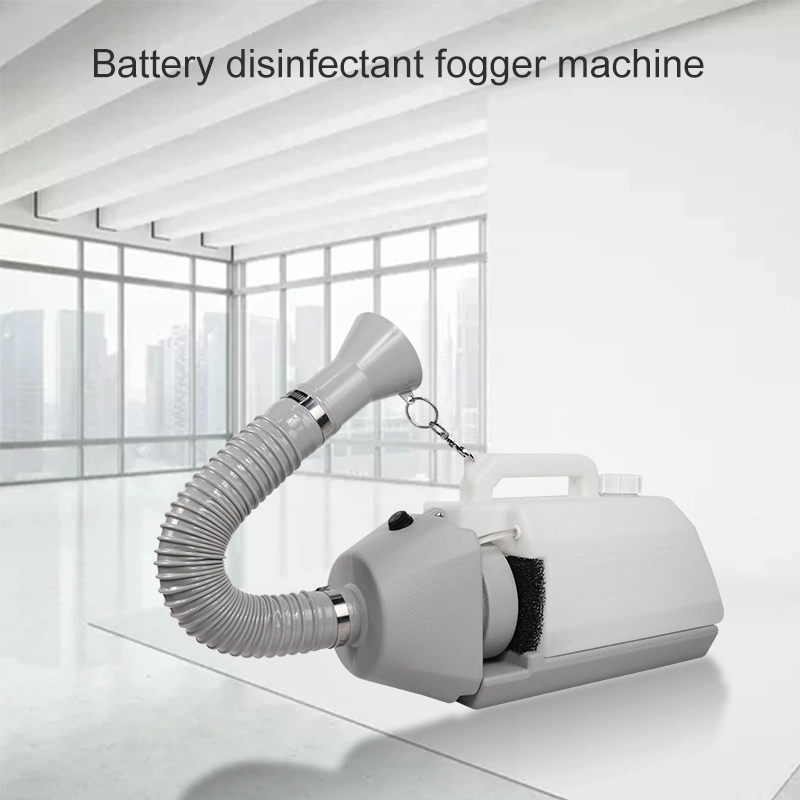 Sterilization and disinfection for food processing industry, planting industry, sanitary , animal husbandry, transportation industry, public places and etc. Pest control, odor control and air purification for airducts, hospital, hotel, household , factory and etc.
Product Detail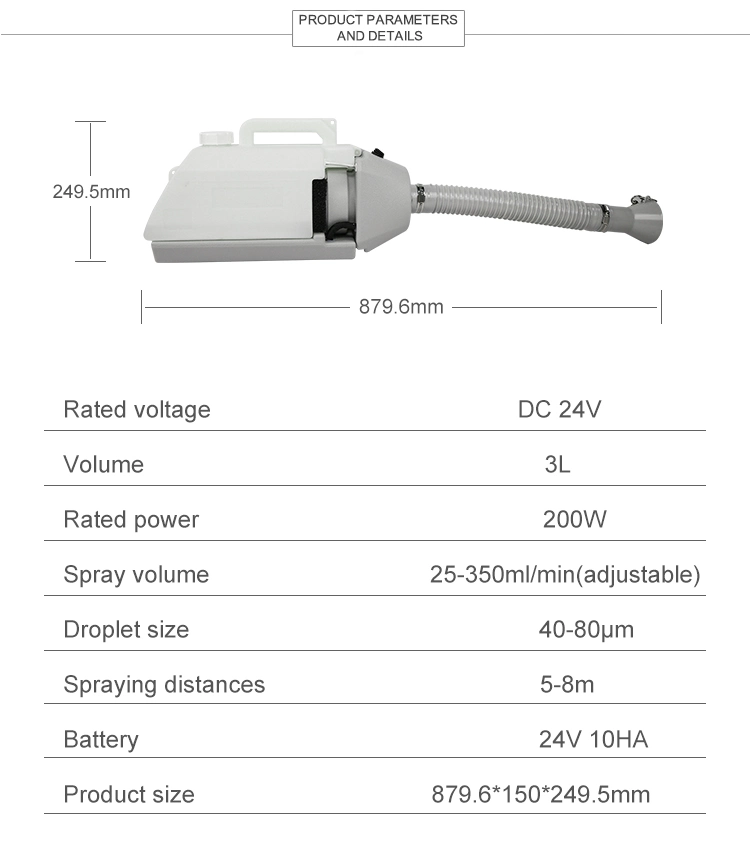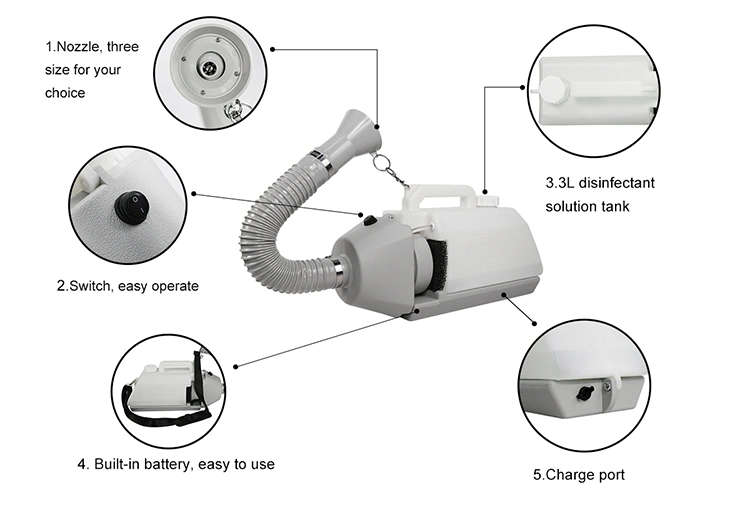 Adavantages:
1.3L large solution tank
2.Rechargeable Battery design(lithium battery operation 10Ah), no power limit, more convenient
3. Different dize nozzles(40-80um), precious droplet
4.Moudule design, rubber handle, more comfortable
5.Large spraying effective area, good spraying performance
Application Area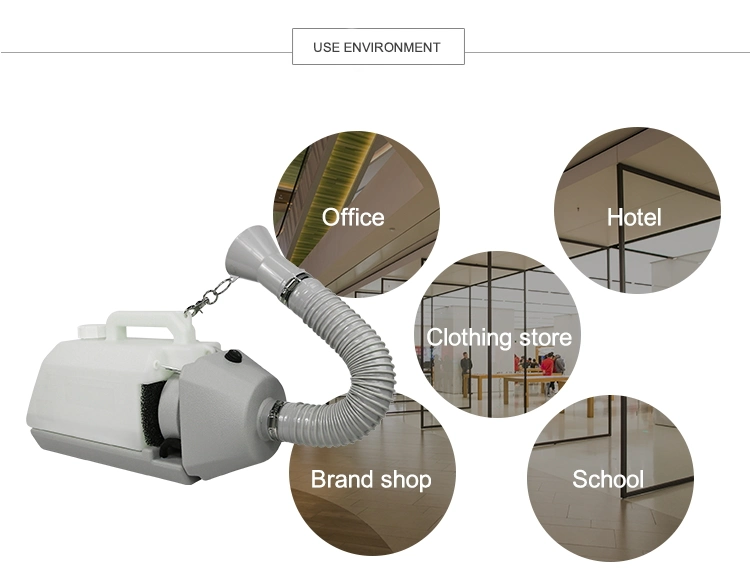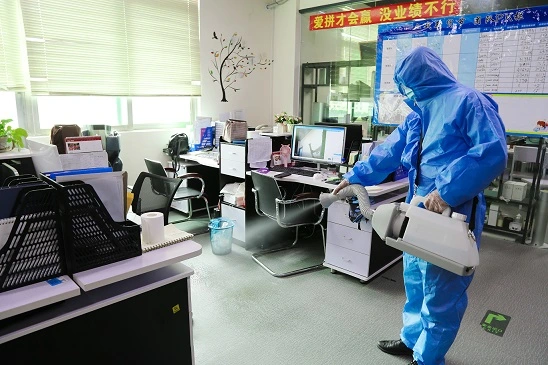 Certifications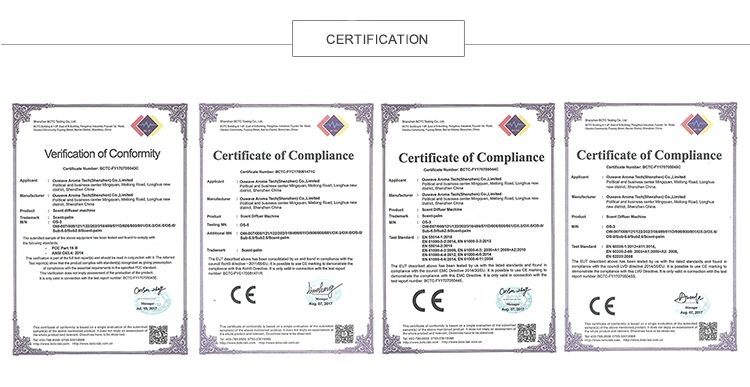 Product Packaging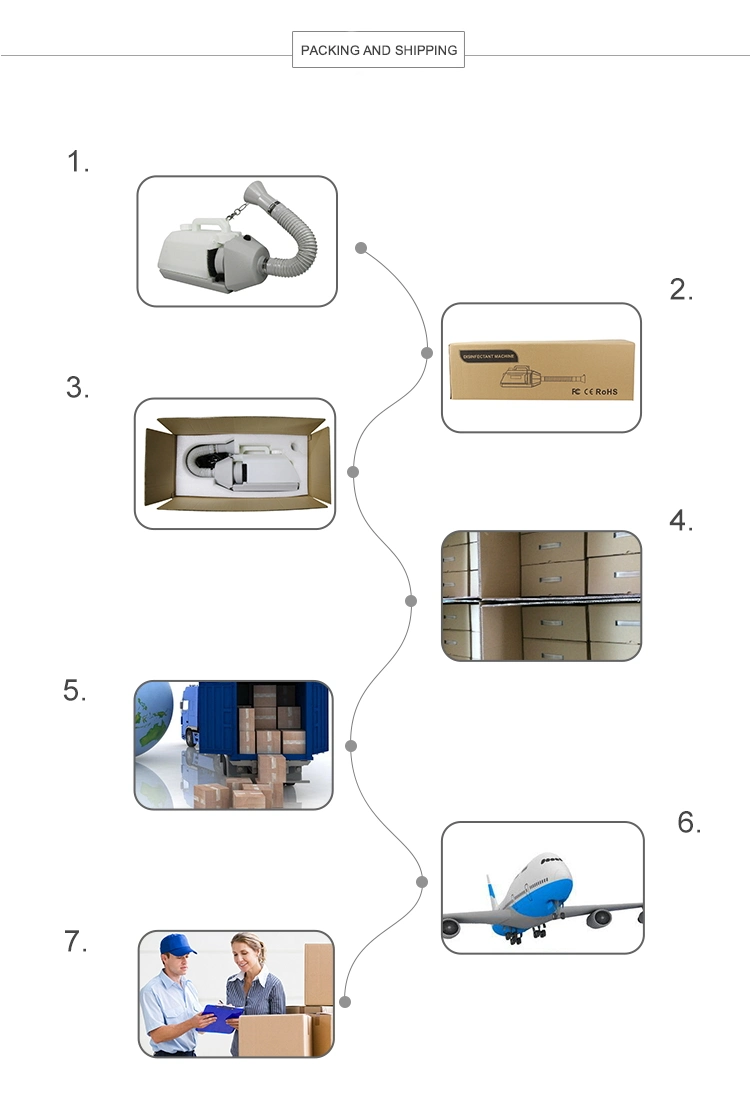 FAQ:

Q:What do you pour in the tank to do the disinfection? What chemicals are used?

A: You can put the disinfectant liquid which normal used in your local market, we normal use disinfectant which main ingredients is NaCIO will have disinfection function.

Q: How long is the warranty?

A: It is 1 year, we will provide fee spare parts to you for repairing during the warrany period.

Q: Do you accept OEM or ODM?

A:Yes, you only need to provide your logo files or your ideas.

Q: Can I order sample for testing at first ?

A:Yeah, of course!

Q: How can I order/

A: You share us the model and quantity you are intersted then we will make proforma invoice for you.The carge will be sent to you in 3 days(for samples) after the payment is recived.

Q: Do you have a factory?

A: Yes, we have our own factory and this machine designed via ourself.