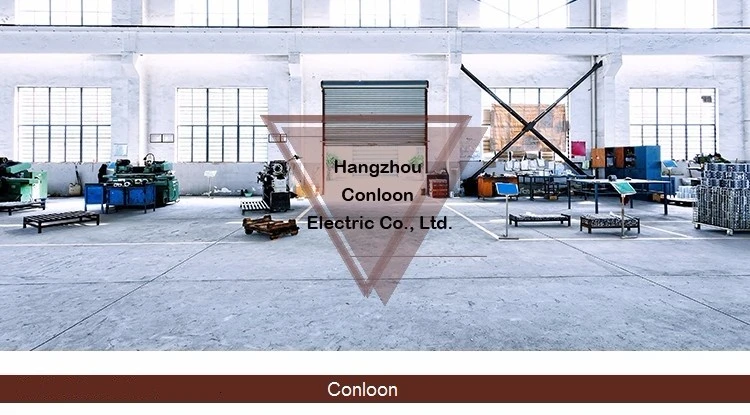 Established in 2003, Conloon Electric is one of the leading manufacturer, specializing in the complete range of dehumidifiers and humidifiers in Hangzhou, China. Conloon Electric has more than 100 employees, among them there are 21 professional technicians who have over 10 years work experiences in air conditioning and cooling industry. The annual output can reach to 500,000pcs and is keeping growing every year. With solid design experience and complete manufacturing equipment, Conloon Electric has gained an advantageous position to manage the product quality assurance throughout the whole production process. Conloon Electric continues to seek innovation and enrich the product variety. Our goal is to provide the solutions that are comprehensive and flexible for our customers. Due to the reasonable price, strict quality control, and guaranteed delivery, our products have gained excellent reputation and wide recognition by our customers from all over the world. Up to now, we have exported to over 50 countries and regions. Conloon Electric provides OEM and ODM service. Welcome to be our long term business partner.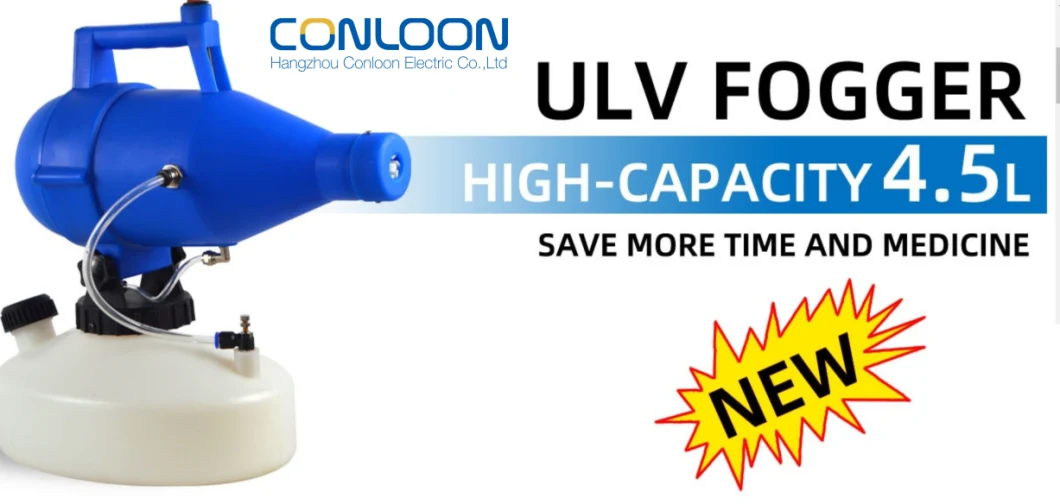 | | |
| --- | --- |
| Product | Portable ULV Nebulizer CL-45N |
| Power Input | 1000W |
| Voltage | 220V/50Hz/60Hz |
| Tank Volume | 4L |
| Current | 3.4 Ampere |
| Spray Range | 15meters |
| Fog Diameter | 7-30um |
| Product Dimension | 28.58*26.04*41.28cm |
| Gross Weight | 3.5 kgs |
Application:
This ultra-low capacity nebulizer can be widely used in disinfection, sterilization, insecticidal, formaldehyde removal and other spraying work. This product has many advantages such as accurate orientation, long range, good insecticidal effect, saving water and pesticide, spraying large fog drops on the back of leaves and safe for operator. In addition, it only needs a little pesticide in air and dust disinfection, moreover, the fog drop is small in diameter but large in quantity and it is well distributed and could float in the air a long time, which make the air and dust are disinfected effectively. So the nebulizer is well-liked by users.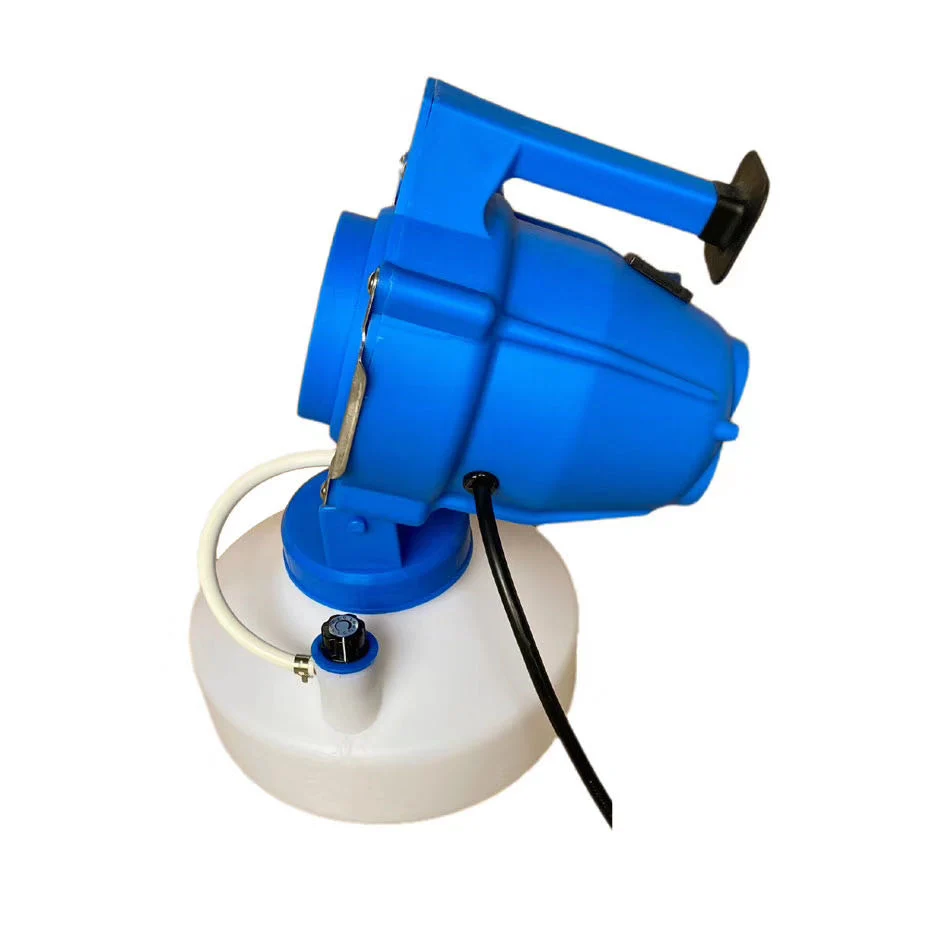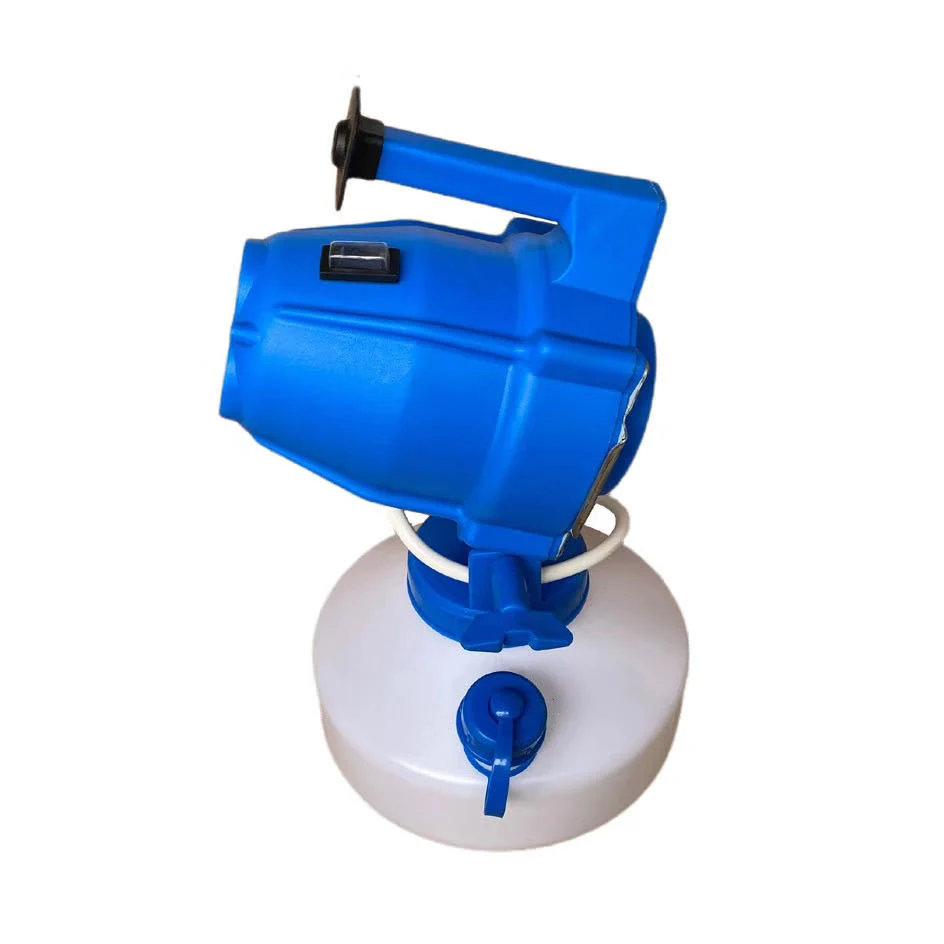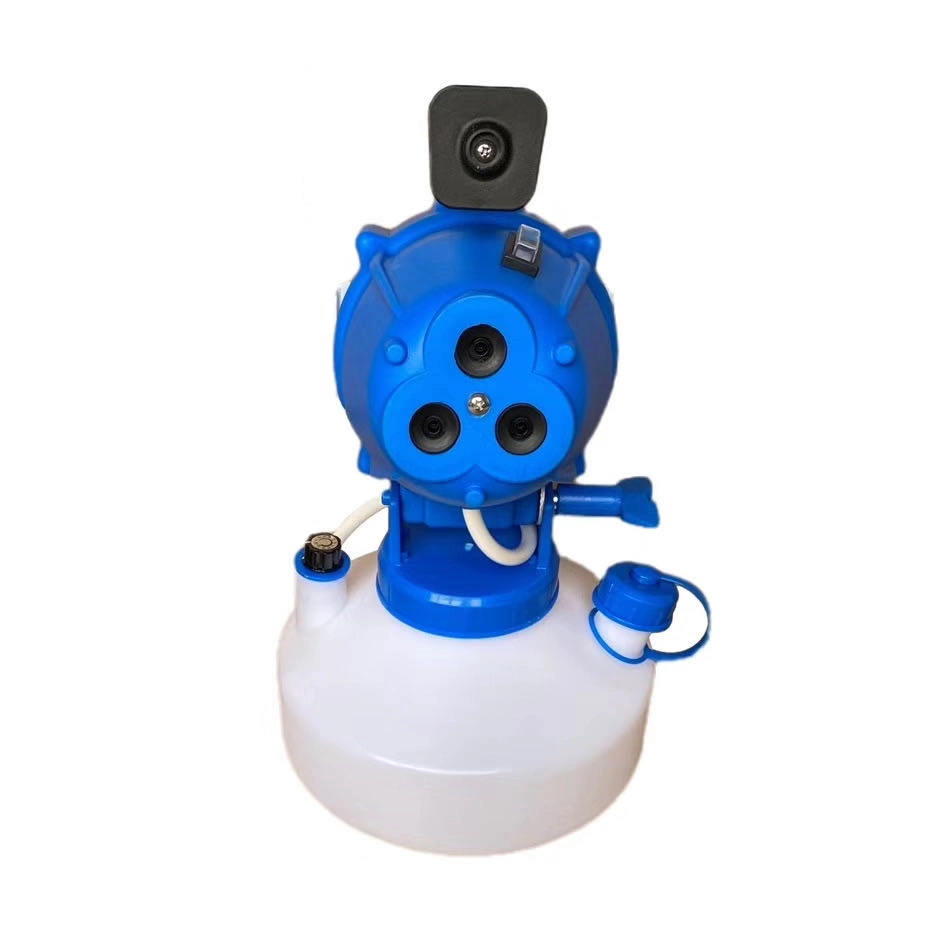 Specification: This is an electric "Cold Fog" ULV/Mister with three rugged nylon nozzles. This device is intended for applications of both oil bases(follow necessary precautions) and water based chemical treatments including wettable powders and wet flowables. The body and tank are made of high-density chemical resistant polyethylene. The applicator is useful for dispensing most chemicals which are labeled for aerosol or mist applications such as disinfectants, deodorizers, germicides, insecticedes, etc. In locations like hospitals, schools, nursing homes, greenhouses, stables, warehouses, homes, farms. The particle size generated range from 7 to 30 microns VMD, depending on the flow rate and viscosity of the materials.

Our Workshop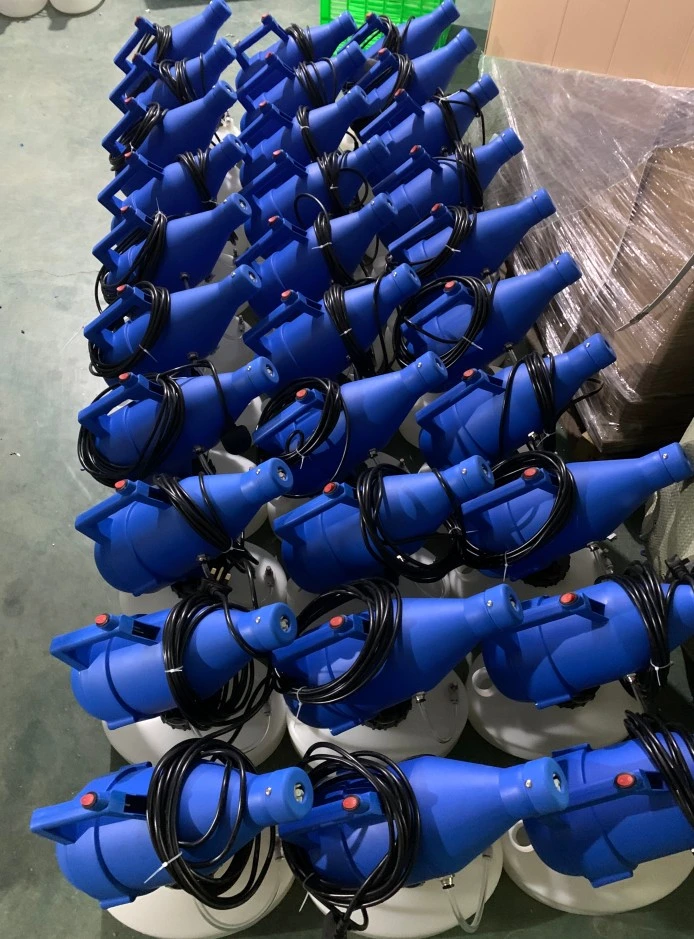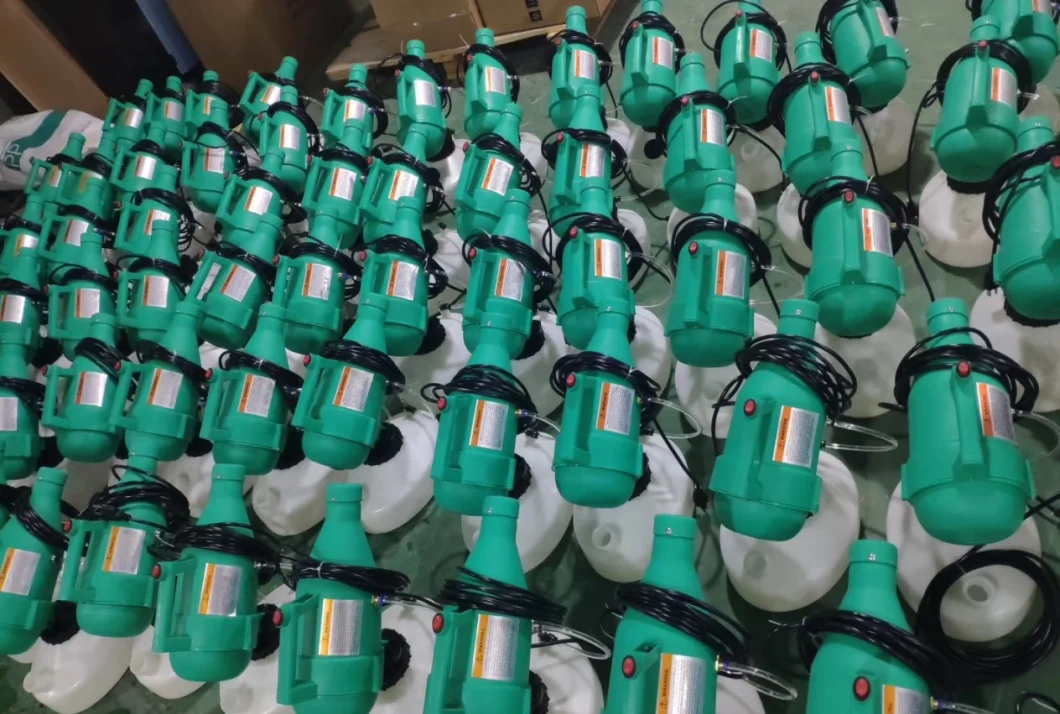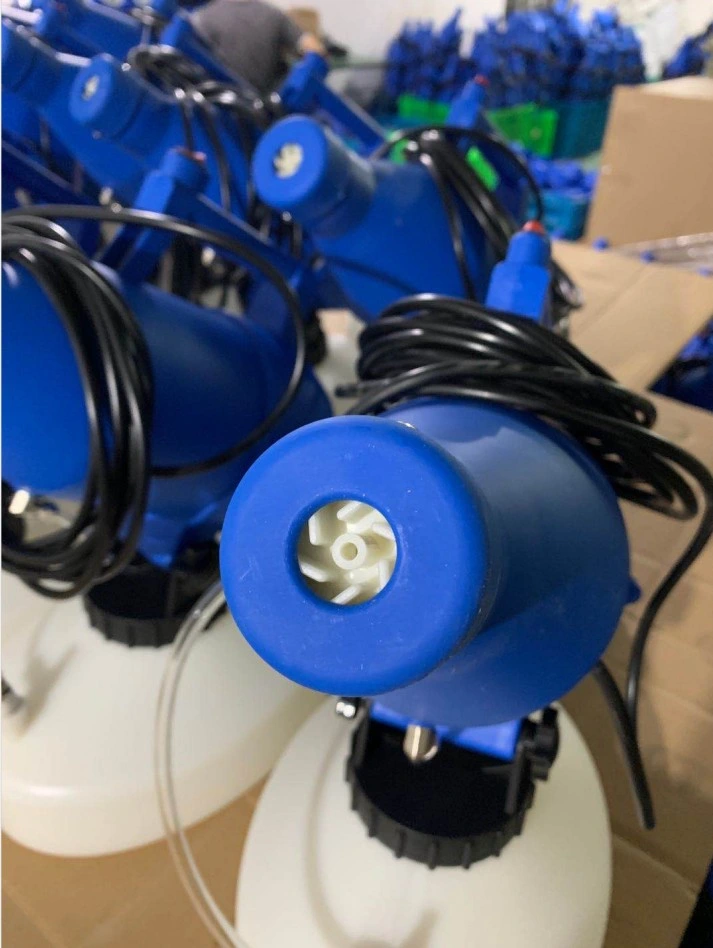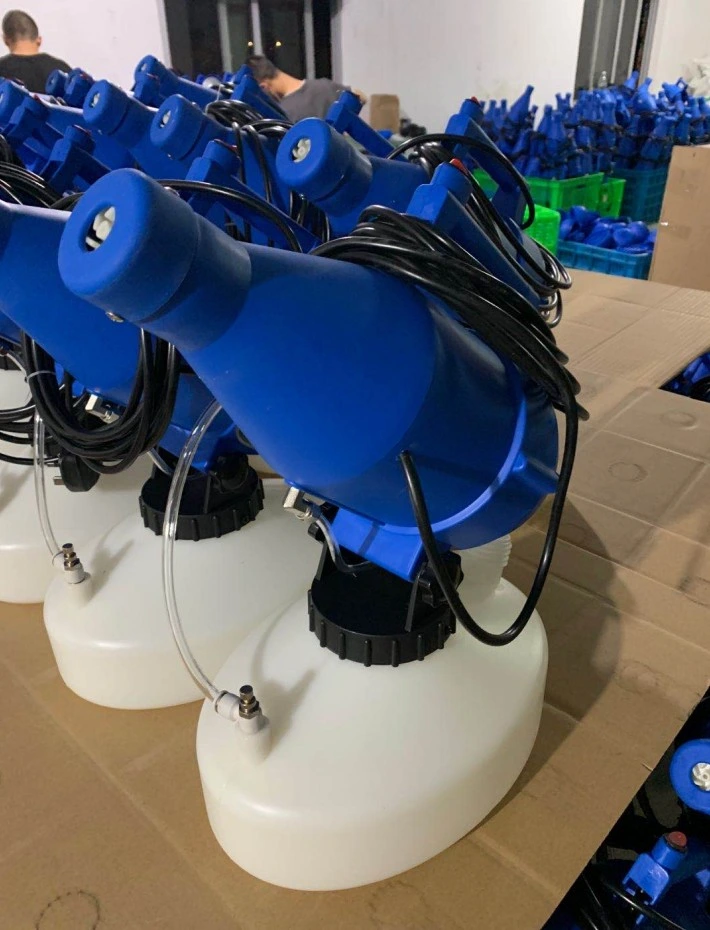 Contact Us: